Israel Disruptive Technologies (IDT) is an early-stage venture capital firm based out of Holmdel, New Jersey, which was founded by Jonathan Blaustein, Gil Strauss, Gal Benjamin Hamburger, and Adam Blaier. IDT started from the collective desire of the founding partners to contribute to the success of the next generation of Israeli entrepreneurs.
IDT's network includes industry experts, family offices, and technical advisors who each bring a solid and proven track-record in creating, investing, advising and/or financing startups of all sizes.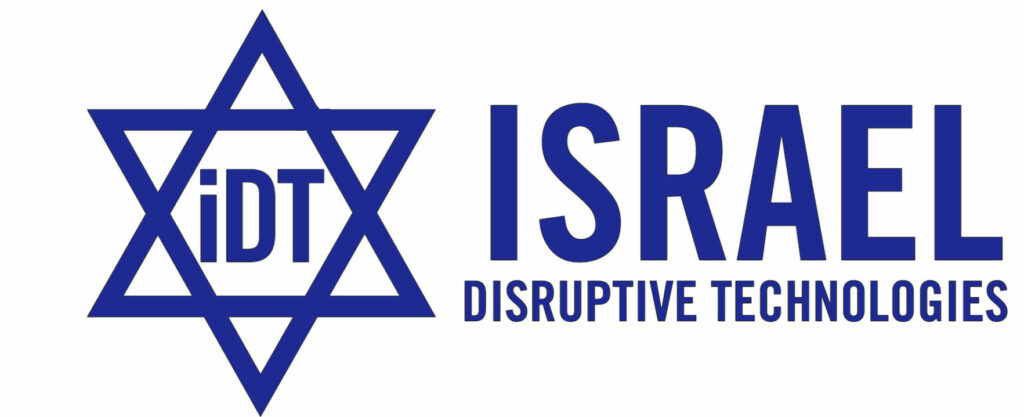 Jonathan Blaustein
Partner
Jonathan Blaustein began his professional career employed on Wall Street. His experiences have included working for the largest NYSE specialist firm and the largest NASDAQ market making firms. Through his many years of professional experiences while being a registered professional in the securities industry, he acquired the practical ability to: analyze financial statements, evaluating corporate management structures, study market trends, and deploy risk capital. Jonathan has served in various executive roles at financial institutions, and he was registered as a series 24 securities principal. These experiences have given Jonathan insights and skill sets into risk management, capital allocation, portfolio construction and team building of human resources, that are essential to assemble and successfully operate a venture capital organization. Later in his career Jonathan was a portfolio manager at a hedge fund. Jonathan evaluated potential investments and allocated capital including to the specialized areas of PIPE and SPAC transactions. In 2009 Jonathan co-founded The KABR Group, a commercial real estate venture capital fund that has currently has over a billion dollar in property assets. Jonathan is a cofounder of Israel Disruptive Technologies LLC. Throughout his various business endeavors, and in his personal journey through life, Jonathan has developed an appreciation for technology, and he has embraced incorporating its applications to; leverage productivity, and to improve the quality of people's lives. Jonathan's experiences have taught him the wisdom of an organization nurturing human capital, and the necessity of embracing into business and personal activities the latest advances in technology.
Gil Strauss
Partner
Gil Strauss started his career in wholesale Telecom. His experiences included commercial sales in voice termination, SMS and data services working for a fortune 1000 company. Throughout his tenure he worked with several international telecom carriers (AT&T, Verizon, Qwest (acquired by Centurylink), Bell Canada, etc. ….) and managing a business portfolio, developed by his own doing, of nearly 25 million dollars in monthly revenue and over 5 million dollars in monthly returns for his then carrier sales department. In 2009 Gil stepped into entrepreneurship by founding his own telecom company competing against some of the largest carriers in the telecom arena. This unique experience allowed him to acquire some valuable skills consisting of business management, networking, market penetration, service development, building business road maps, and more. Since 2009 Gil founded several companies, SMG Global LLC, TelcoExpo, Multitouch Tables LLC, Triumph Outsourced LLC, and Triumph Global LLC. Today Gil is the owner of Triumph Global LLC and a cofounder of Israel Disruptive Technologies LLC. Gil's pool of experiences allows him to be a stealth asset to evaluating opportunities and most importantly ensuring they have what it takes to establish an appropriate road map to gradual success.
Gal Benjamin Hamburger
Partner
Gal is a passionate entrepreneur, with bags of energy, visionary person with execution experience who always leads the team from the front and who is not frightened to take the initiative, to execute innovations and ideas into working & selling products in an environment of change, challenge, multiple deadlines, and priorities. Before his entrepreneur life, he served in the IDF as Lieutenant, served in units: Pilot Academy, Egoz commando unit, Hezev Durze warrior regiment, Graduated officer academy with excellence, participation in 2nd Lebanon war, disabled IDF veteran. He founded and managed few companies & startups, Gal has a rich network and is extremely well connected in the Israeli startup eco-system, helped dozens of startups to reach success by strategy, sales, investments, building teams, etc. Gal inventing systems from early childhood, with number of patents on his name, with about 20 years of experience in developing multimedia systems, most of his ideas became working systems as Kisense – world first smart kitchen system, sales desk, smart HLS & Medical systems with clients as Champion Motors, IDF and many more. Gal is 15 generation in Israel, he has a deep connection with the land and its progress, his life mission is to encourage entrepreneurship at a young age and volunteer in many youths' organizations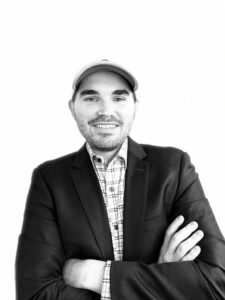 Adam Blaier
Partner
Adam Blaier comes from a family with over 75 years of small business experience in the NYC Area and Israel. In conjunction with his role as a Partner at Israel Disruptive Technologies, Adam is a startup and business lawyer with the Law Office of Elliott J. Brown. He focuses his practice on corporate & business law, intellectual property, and commercial transactions. Adam's legal experience includes serving as General Counsel for a $150M IT staffing and consulting firm in New Jersey and Corporate Counsel for an international telecommunication company based in NYC. Before joining the Law Office of Elliott J. Brown, Adam started his own law firm, Blaier Law LLC. Through Blaier Law LLC, Adam helped technology startups create, scale, and develop their businesses. His clients range from local mom-and-pop pizzerias to hi-tech startups in Tel Aviv. Adam serves as an Advisory Board member of Cognitient® Corp, a risk-management software company. He also serves as a Mentor for startups through Sky Incubator. In addition, Adam is a Member of the Israeli-American Council's Small Business Network Committee. Adam was named a New Jersey Rising Star in 2021 and 2022 by Super Lawyers for corporate and business law. Rising Stars are attorneys who are 40 years old or younger or have practiced for ten years or less. Only 2.5 percent of New Jersey lawyers are named to this list every year.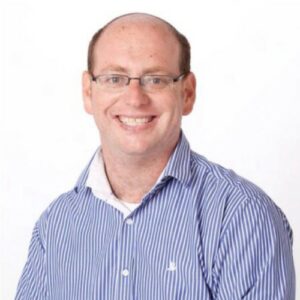 Saul Kaplan
Advisor
Saul is an Investor and Entrepreneur. Saul and partners have set up Lumina Learning in Israel and currently have over 100 practitioners consulting to the Government and many private sector companies big and small. Saul, consults some of Israels most promising future Unicorns and sits on various Boards of companies. As part of KCA Boutique Investment Partners, he invests in Start-Ups, Infrastructure and Opportunistic Real Estate.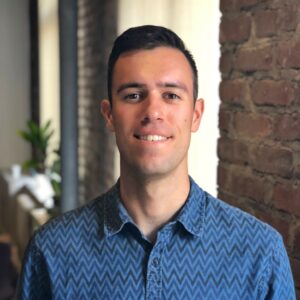 Sam White
Advisor
Sam White currently serves as Director of Global Addressability Strategy for LiveRamp, a data connectivity platform based in San Francisco. In his current role, Sam leads partnerships and product strategy across Europe, Latin America, and the United States. His current projects focus on building distributed systems for open web publishers to connect the signal from their data while minimizing data sharing and movement.